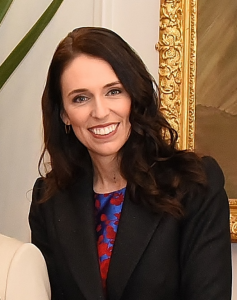 Toilet trouble… Jacinda Ardern has been an unwitting – but effective – publicist in the dangers of do-it-yourself renovations to homes, the NZ Herald Online website reports.
Our PM was featured in a newspaper article last year where she stated (while she was Deputy of the Labour Party) that she and her partner had successfully installed a new toilet in their Auckland home "without flooding the place". The only problem was, such work must, by law, be carried out by a registered plumber.
Jacinda Ardern had no knowledge that the task had to be undertaken by a professional; a complaint was made, she apologised and the regulatory body, the Plumbers, Gasfitters and Drainlayers Board (PGDB), issued a warning and called the matter closed.
However, PDGB chief executive Martin Sawyers says Ardern's accidental foray into an unlawful toilet installation was highly useful as an unintended publicity device!
"It showed a lot of people that a lot of people don't know that such work is illegal – and that it is illegal for very good reasons. Unlicensed operators can cause a lot of damage and threaten people's health and safety. Our message is simply that DIY is fine; it's a part of our DNA in New Zealand, after all. However, you need to be aware that many plumbing, gasfitting and drainlaying tasks have to be undertaken by a registered professional because of the complexity of the tasks."
The PDGB is cracking down on "cowboy" contractors and unauthorised tradesmen doing work for homeowners. The 'Report-A-Cowboy App' has been downloaded more than 10,000 times so far and 126 complaints laid against suspected "cowboys".
The maximum penalty for undertaking restricted plumbing and drainlaying work is $10,000 and for gasfitting work is $50,000… potentially that cheap toilet just cost you plenty!
"Some of the worst culprits are renovators who have launched into additions without regard for restricted work, passing on costly problems to the next buyer," says Sawyers.
One example was a builder who installed a gas hob/cooker as part of getting a house ready for sale. It sounds simple enough but restricted plumbing, gasfitting and drainlaying work by anyone who is not licensed by the PGDB is unlawful. The builder was not qualified to do the gasfitting.
"What happened after that is a good example of the dangers that people face if a registered professional is not used," says Sawyers.
"In the month after the new owners moved into the house, they noticed an unexplained smell of gas. They contacted a local plumbing and gasfitting company who found defective work – there was a significant leak from a gas pipe in an upstairs wall cavity leading to the upstairs cooker.
Read the full article >here<.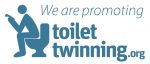 Installing a new toilet need not be a costly affair. Give the Arrow Plumbing & Gas team a call to discuss the wide range of options available… we are promoting 'Toilet Twinning' too… simply purchase a loo through us and have it installed and we will 'twin' your toilet with one in a developing country. Learn more about Toilet Twinning >here<.